Infrastructure and Hosting
We offer flexible maintenance contracts and response times for around-the-clock maintenance of your data center operations. Regardless of which facility you are located in, our services are data center independent and available to support your operations.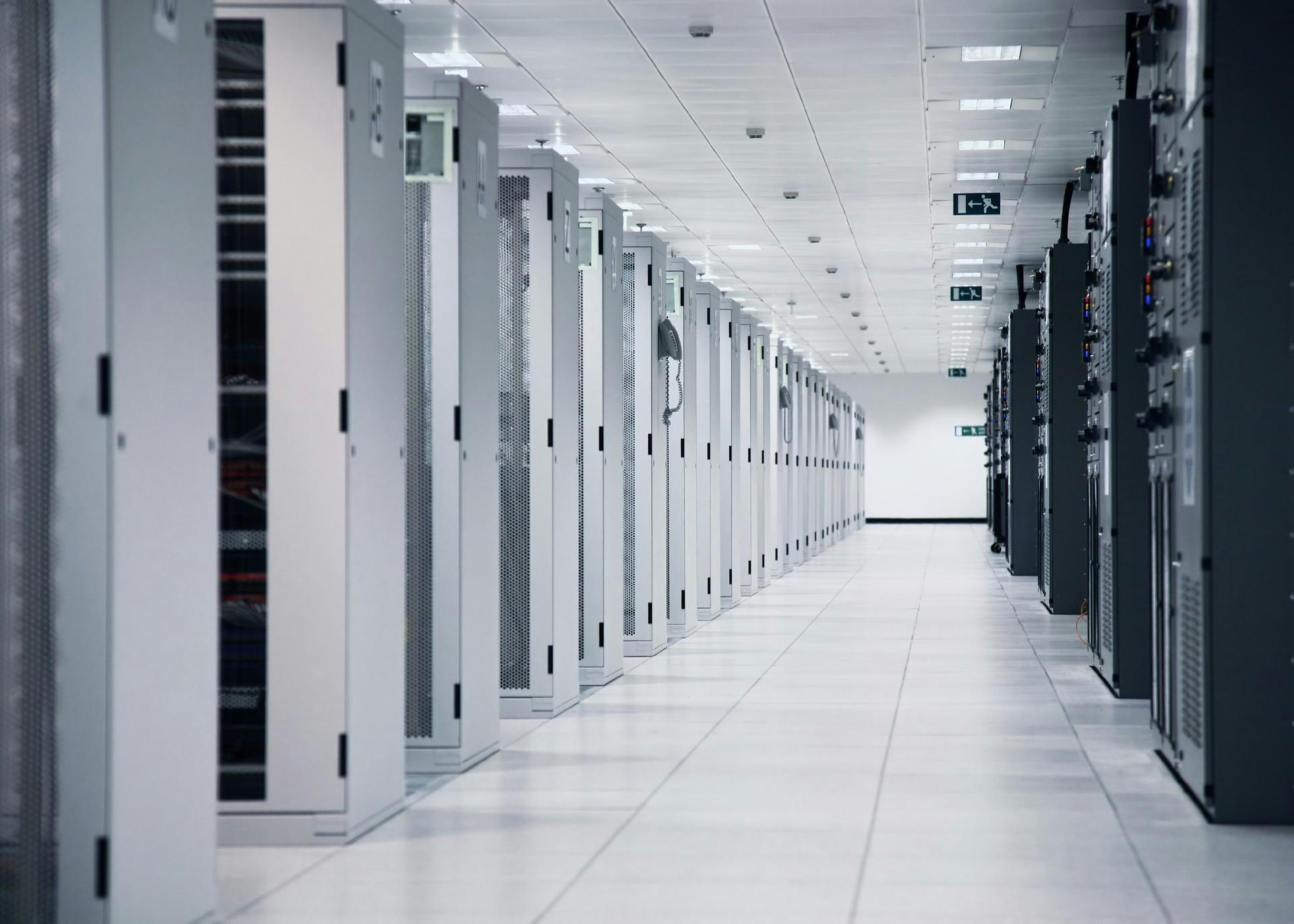 Our services & benefits
Custom server assembly.
Hardware installation or replacement.
Component exchange or upgrade.
Network cable patching.
Switch installation or replacement.
Optic signal strength measurement.
Quick response times.
Request multiple technicians simultaneously.
Emergency response capabilities.
Transparent pricing and billing.
Routine maintenance agreements.
Volume discount available.
Site preparation and rack modification.
Shipping and receiving.
Equipment storage.
Access technicians via chat.
Real time status-updates.
Proficiency in written and spoken English.
Our pricing
plans
Regular
Irregular
Irregular hours are from 20:00 to 8:00 local time of the datacenter.
€
$
Core Zone
150€ 180$ min. price per visit
Frankfurt am Main, Hamburg, Cologne, and Bonn
No minimum commitment requirements.
No minimum contract length enforced.
Volume discounts available for this zone, making it more cost-effective for larger operations.
You can choose between 48, 24, 12, or 6 hour response times, depending on your needs and preferences.
In case of an emergency, we offer fast and reliable response times to help you deal with unexpected situations.
City
Select a city...
Frankfurt am Main
Hamburg
Cologne
Bonn
Düsseldorf
Berlin
Munich
Stuttgart
Nuremberg
Bremen
Hanover
Falkenstein
Münster
Leipzig
Kiel
Essen
Dortmund
Luxembourg
Vienna
Prague
Zurich
Amsterdam
Porto
Lisbon
Reykjavík
Akureyri
Rotterdam
Dresden
Antwerp
Brussels
Maximum guaranteed response time
48

hours
24

hours
12

hours
6

hours
No
None
hours
Contract length
48

months
36

months
24

months
12

months
6

months
No
None
months
24/7 emergency response
No
Yes
FAQ
Any questions? We are here to help you.
What does maximum response time mean?
We guarantee that a technician will be on their way to your datacenter or co-located racks within, at most, the time frame you selected.
What does price per visit mean?
For a visit you will pay either a) the price per visit as minimum, or b) the hourly price if it exceeds the price per visit. If the hourly price is 100€ and the price per visit is 150€ you would pay 150€ if the technician works one hour and 200€ if he works two hours.
How does emergency response work?
We will have technicians available on-call 24/7, who will be on their way within 20 minutes of us being notified by you due to a emergency situation. Arrival time at your racks depends on the city and datacenter you are located in, to get more details regarding the specific times for your case please contact us.
What counts as emergency:
Power outages
Network outages
Critical hardware failures
I need something that is not listed here.
We are sure we'll be able to arrange something. Please contact us via datacenter@panascais.net